AQUACULTURE  |  AN OCEAN OF OPPORTUNITY
By 2050, the global population is projected to increase by 3 billion people. Put in context, that is equivalent to 9 times the population of the United States – 75 times the population of California. Feeding that many people is going to be a serious challenge.
Terrestrial agriculture, alone, cannot support this increased demand – and our wild fisheries are at or near their maximum sustainable yield. How will we provide healthy protein for all of these people in the most environmentally sustainable way?  
Pacific6 believes alternative ways to responsibly utilize the ocean's potential are  essential. Seafood is one of the healthiest foods on the planet and marine aquaculture is one of the most resource-efficient and environmentally friendly ways to produce it.
We are proud to be working with research institutes, scientists, environmentalists, government agencies and practicing fishermen/farmers to explore ways to develop and promote marine aquaculture in the United States, through safe, sustainable practices and responsible ocean stewardship.
Through collaboration and partnerships, we seek to demonstrate how employing proven science, advanced technology, best industry practices and diligent consideration for the environment, can create a paradigm shift in domestic seafood production, provide proof of concept to catalyze new industries, preserve working waterfronts, begin to solve the enormous U.S. seafood trade deficit, and demonstrate how to sustainably feed a hungry world.
"With Earth's burgeoning populations to feed, we must turn to the sea with new understanding and new technology.  We must learn to farm the sea as we have farmed the land."
Jacques-Yves Cousteau
Explorer, Conservationist, Filmmaker, Scientist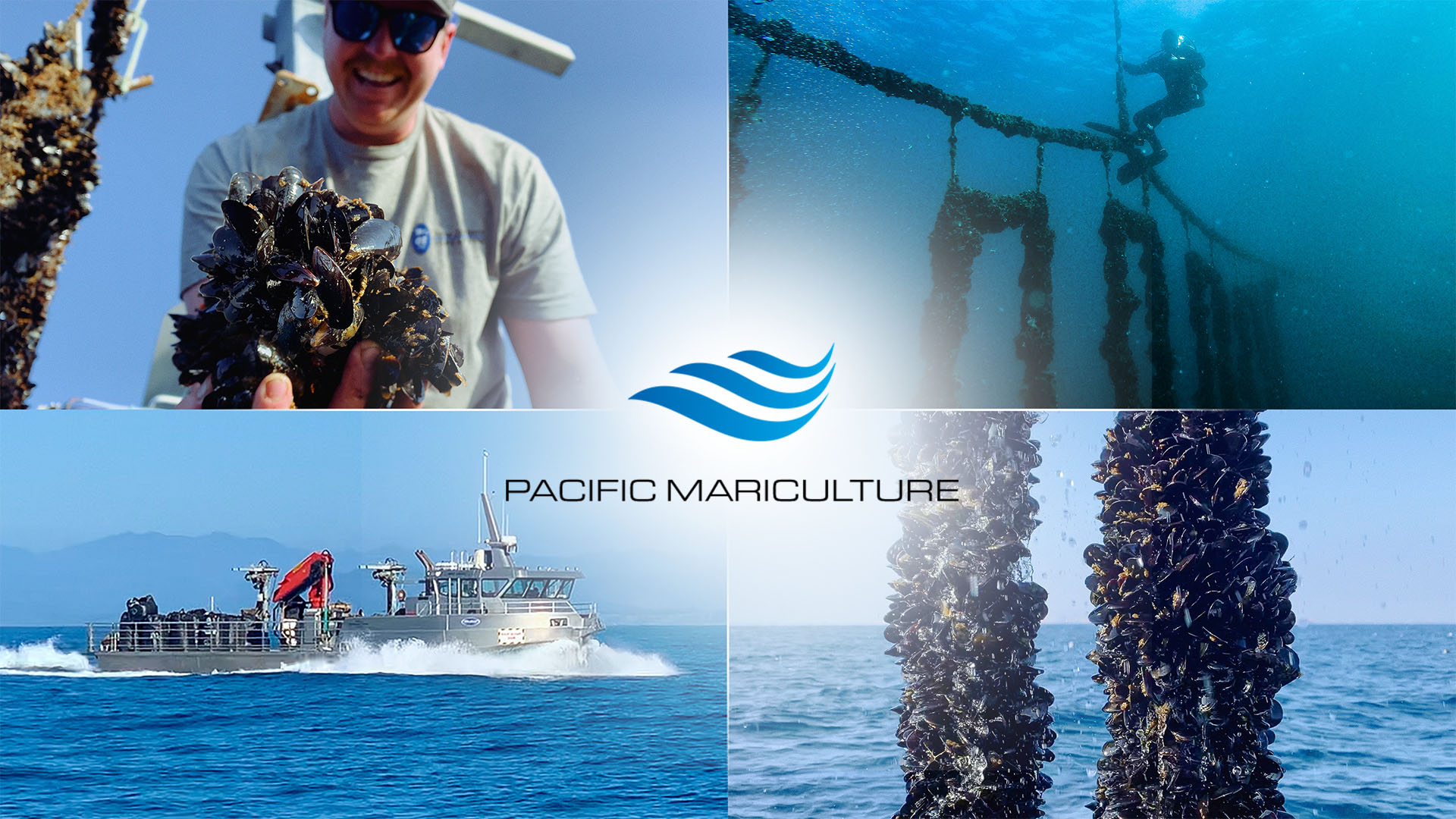 The first commercial shellfish farm in u.s. federal waters
Pacific6 owns and is developing the first offshore aquaculture facility in federally regulated waters of the United States. A unique location off the San Pedro Shelf creates an exemplary site for developing a sustainable shellfish farm to help meet growing consumer demand, reduce U.S. dependence on imports, create jobs in coastal communities, and maintain working waterfronts. Pacific Mariculture engaged mussel farming experts and technology from New Zealand – a leader in mussel aquaculture practices – to build a mussel farm optimized to be compliant, competitive and a commercial foundation for environmental and economic prosperity. Pacific6 has committed the resources to improve R&D and technologies, validate the economics and market potential of farmed shellfish, and to prove the sustainability and efficiency of the operation in order to expand the farm's reach as an alternative to traditional land-based protein sources.
"Aquaculture has the most potential to play a role in meeting the demand for sustainable food supply, without creating enormous environmental challenges." 
Stephen D. Gaines, PHD
Dean of the Bren School of Environmental Science and Management, UCSB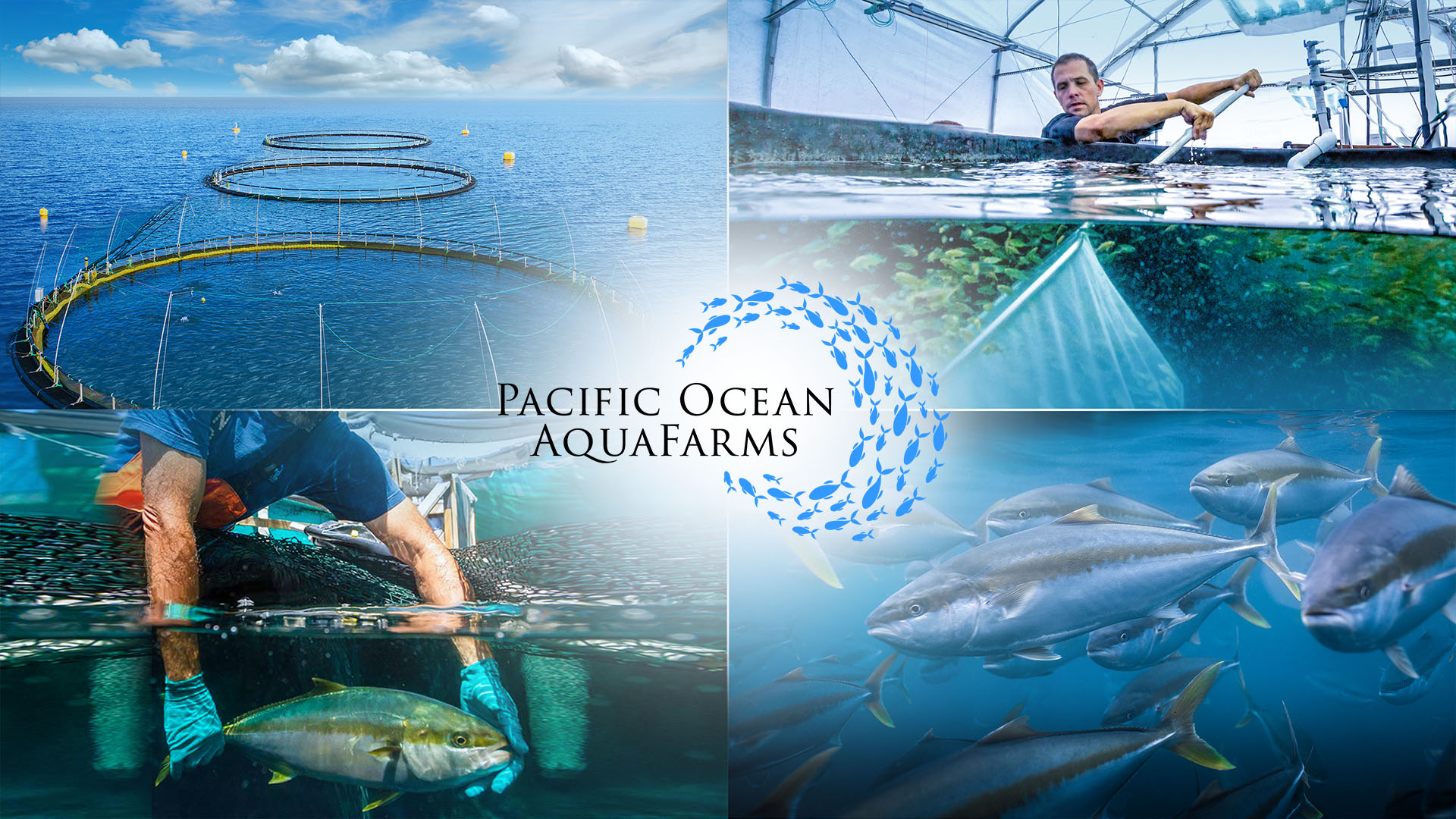 A MODEL FOR SUSTAINABLE OFF-SHORE
FINFISH
FARMING
Pacific6 is collaborating with Hubbs-SeaWorld Research Institute (a global leader in marine conservation research) to form Pacific Ocean AquaFarms (POA). Plans are to permit, construct and operate a commercial scale, environmentally-sustainable fish farm to raise California Yellowtail (Seriola dorsalis – a native species) approximately four miles off the southern California coast. Pacific Ocean AquaFarms will be the first offshore fish farm in U.S. Pacific federal waters – operating in a small area of open ocean. By building in U.S. waters, POA is committed to working under the strictest regulatory oversight to ensure complete traceability and sustainability while producing the highest quality product possible. Scaling up the proposed farm over time will allow environmental effects to be evaluated and potential adverse impacts minimized, if not completely mitigated. The project will serve as a model for the development of offshore aquaculture in California, the U.S. and the rest of the world. It is intended to prepare the way for other U.S. based ocean fish farms to be responsibly and successfully deployed.
"It's not whether we should or should not do it. We must do it. It's the only way that we can produce the additional seafood required to feed the world in the next 30 to 40 years." 
Daniel Benetti
Professor of Marine Ecosystems, University of Miami's Rosenstiel School of Marine & Atmospheric Science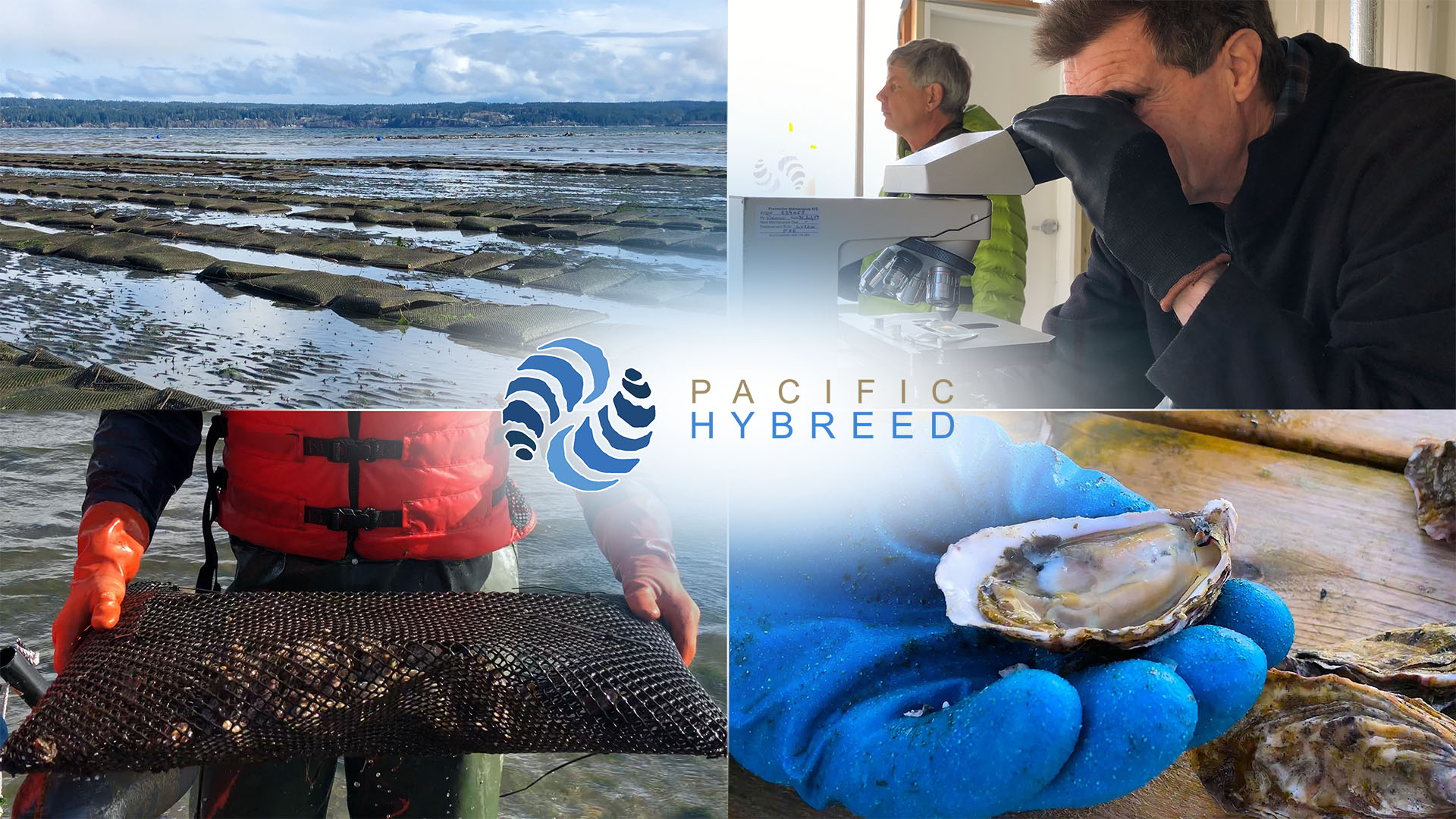 BREEDING MORE RESILIENT 
SHELLFISH
FOR FUTURE GENERATIONS
Pacific Hybreed plans to establish the first commercial shellfish breeding programs, initially for the benefit of U.S. West Coast aquaculture and then on a global scale. Pacific6 has invested in Pacific Hybreed and serves on the Board in an advisory role. Pacific Hybreed's proprietary breeding programs will help secure a stable and sustainable supply of shellfish in the face of global climate change and the threat of emerging shellfish diseases by improving yield and resilience and helping advance the science of shellfish genetics. 
Pacific Hybreed was founded by Joth Davis and Dennis Hedgecock – both internationally recognized scientific experts in shellfish biology and genetics. Their depth of research and practical experience in commercial shellfish farming enables Pacific Hybreed to make vital contributions to how the shellfish industry approaches the challenges of the future. Their advanced breeding methods will enable the commercial development of high-performing shellfish to supply regional, national and global shellfish aquaculture markets.
"We have an opportunity with aquaculture to make it the cornerstone of ocean conservation." 
Peter Kareiva
Director, UCLA Institute of the Environment and Sustainability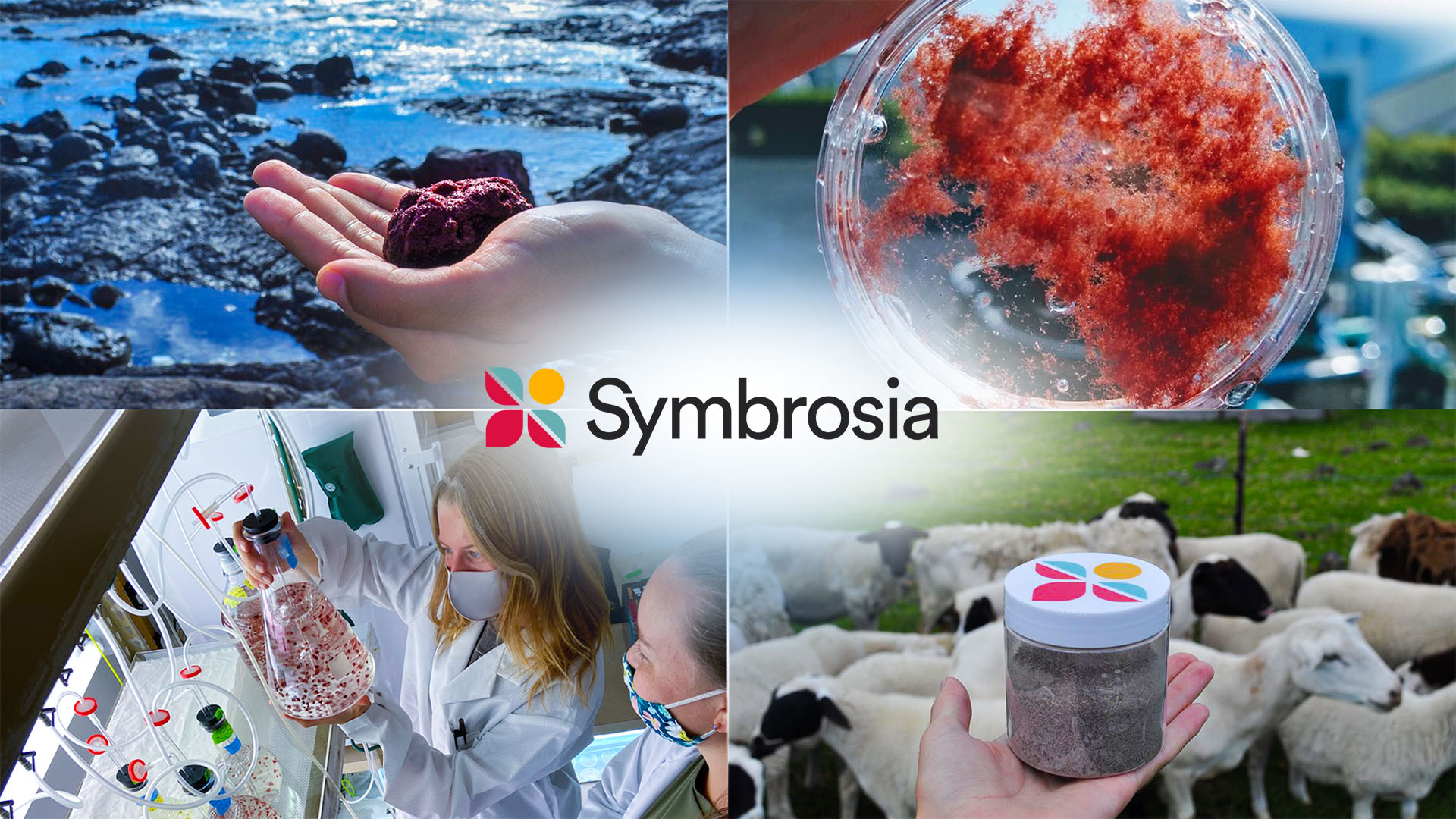 EXPLORING THE IMMENSE POTENTIAL OF
SEAWEED
Pacific6 is investigating new technologies and methodologies to harness the full potential of seaweed for creating healthy marine habitats and producing food, feed and fuel.   Developing large scale open ocean seaweed farms could have a major impact in improving water quality, reducing carbon dioxide and mitigating the dangers of ocean acidification, while producing next-generation energy sources and feeds that will have a positive impact on our environment.   It is estimated that seaweed cultivation in the United States has the potential to reach 500 million tons of red and brown algae which could provide more energy than over 23 billion gallons of gasoline.  
Pacific6 is particularly interested in the work of Symbrosia Solutions who plan to profoundly change the global food system through the research, development and cultivation of red asparagus algae. This vital bio-resource has the potential to combat the detrimental effects of industrial land based agricultural production by driving a 90% reduction in bovine methane emissions when added to cattle feed.