HEALTHCARE  |  BEHAVIORAL WELLNESS & COMMUNITY READINESS

HISTORIC CAMPUS FOR BEHAVIORAL WELLNESS & COMMUNITY HEALTHCARE SERVICES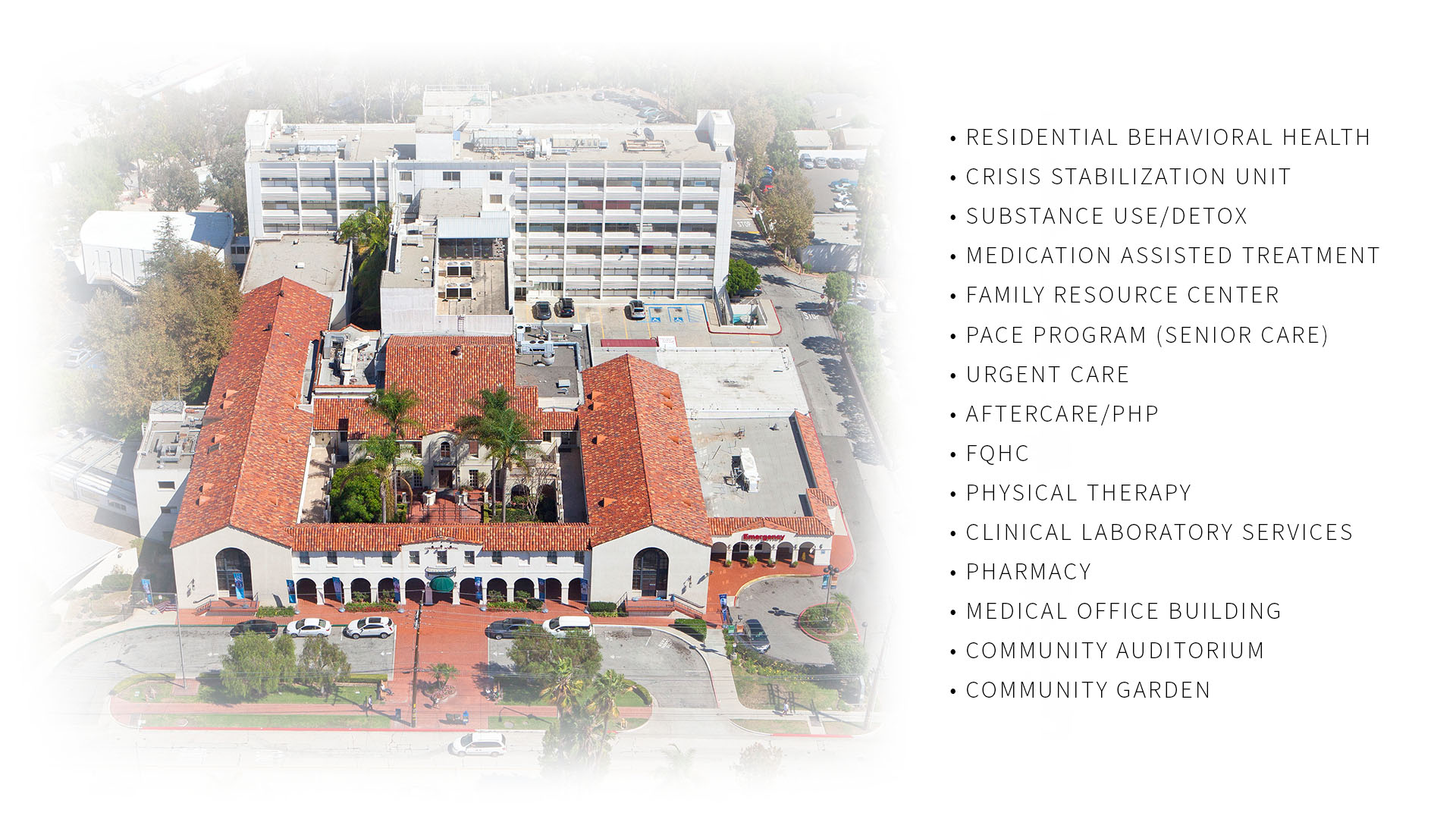 As a diverse, growing city, Long Beach needs and deserves a first-class healthcare system.  We must continually increase healthcare resources that address gaps in care.  The greater Long Beach area is already home to five general acute care hospitals that provide inpatient, surgical and even tertiary care. In the 2019 Community Health Assessment, mental health services were identified as the second most needed services throughout Long Beach. This highlighted the need for our city to prioritize resources and to build opportunities for health and wellness across our community.
Pacific6 is exploring the potential to transition Community Hospital Long Beach (CHLB) into the Long Beach Community Wellness Campus (CWC), where a myriad of diverse and vital healthcare resources, currently lacking in our community, can find a home together. The City of Long Beach has already been leading a citywide, holistic effort to implement local solutions and create meaningful change around behavioral health. To this goal, the CWC could create a more robust infrastructure, co-locating multiple critical services to serve multiple patient populations — from children and adolescents to adults.

ADEPT AND AFFORDABLE ICU VENTILATOR TO REPLENISH STOCKPILES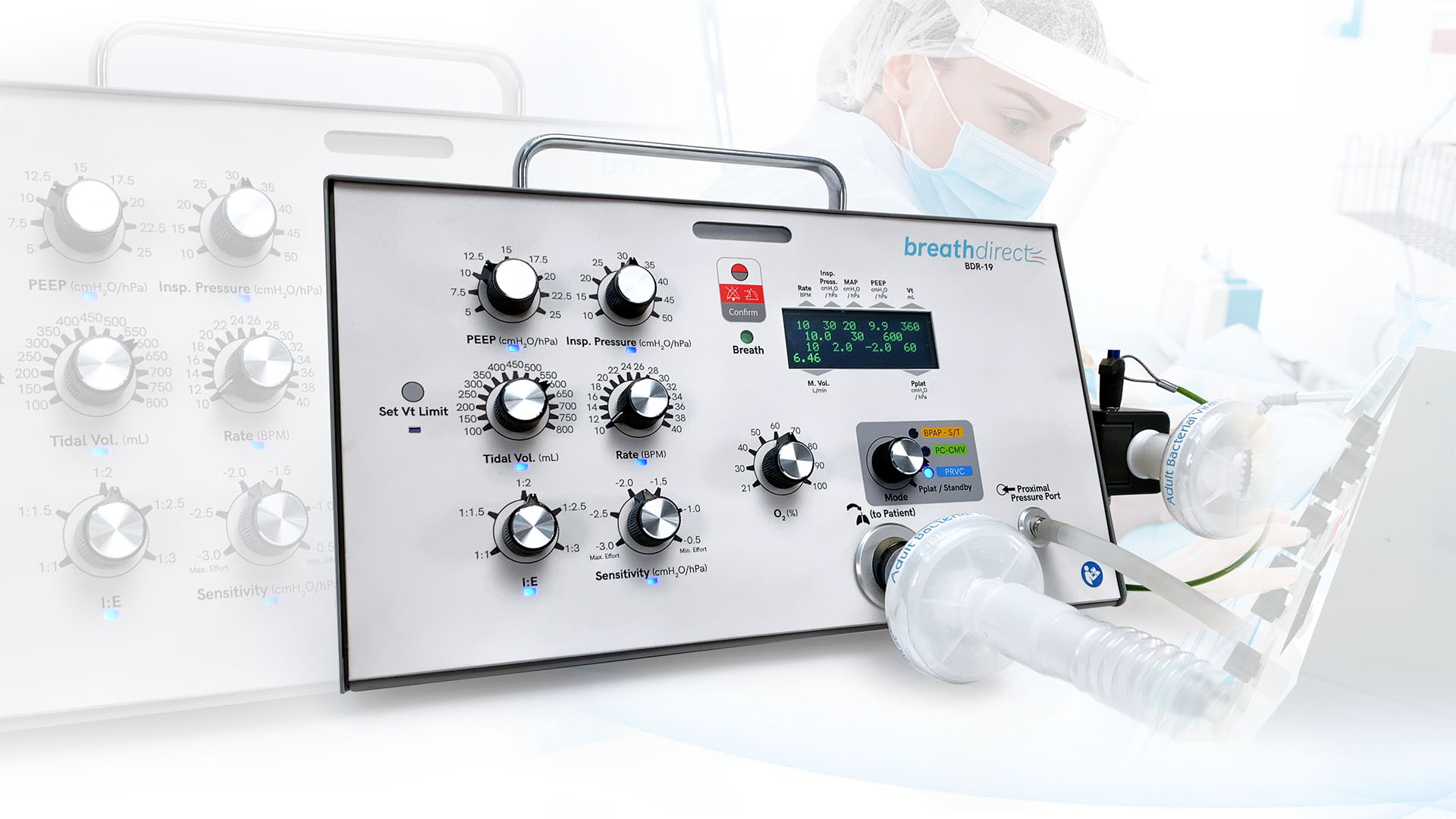 During the recent pandemic, Pacific6 joined with Darren Saravis of Nectar Product Development on a core mission to build a critical care ventilator that could be produced quickly, efficiently and at the fraction of the cost of other ventilators – without sacrificing efficacy and utility.
The BreathDirect™ BDR-19 was built for critical care patient support and safety, providing for a full continuum of respiratory care – able to stay with a patient throughout each phase of their treatment. Designed primarily for intensive care units, it can operate in emergency wards, recovery rooms and for intermediate care, as well as for short-term intra-hospital transport. It is a breakthrough system for medical facilities needing to resource critical-care ventilators in readiness for times of increased demand.
A next-phase version of the ventilator is now in development to provide unique capabilities for in-hospital and remote location use.

NOVEL, RAPID BACTERIAL DETECTION PLATFORM FOR HEALTH & FOOD TESTING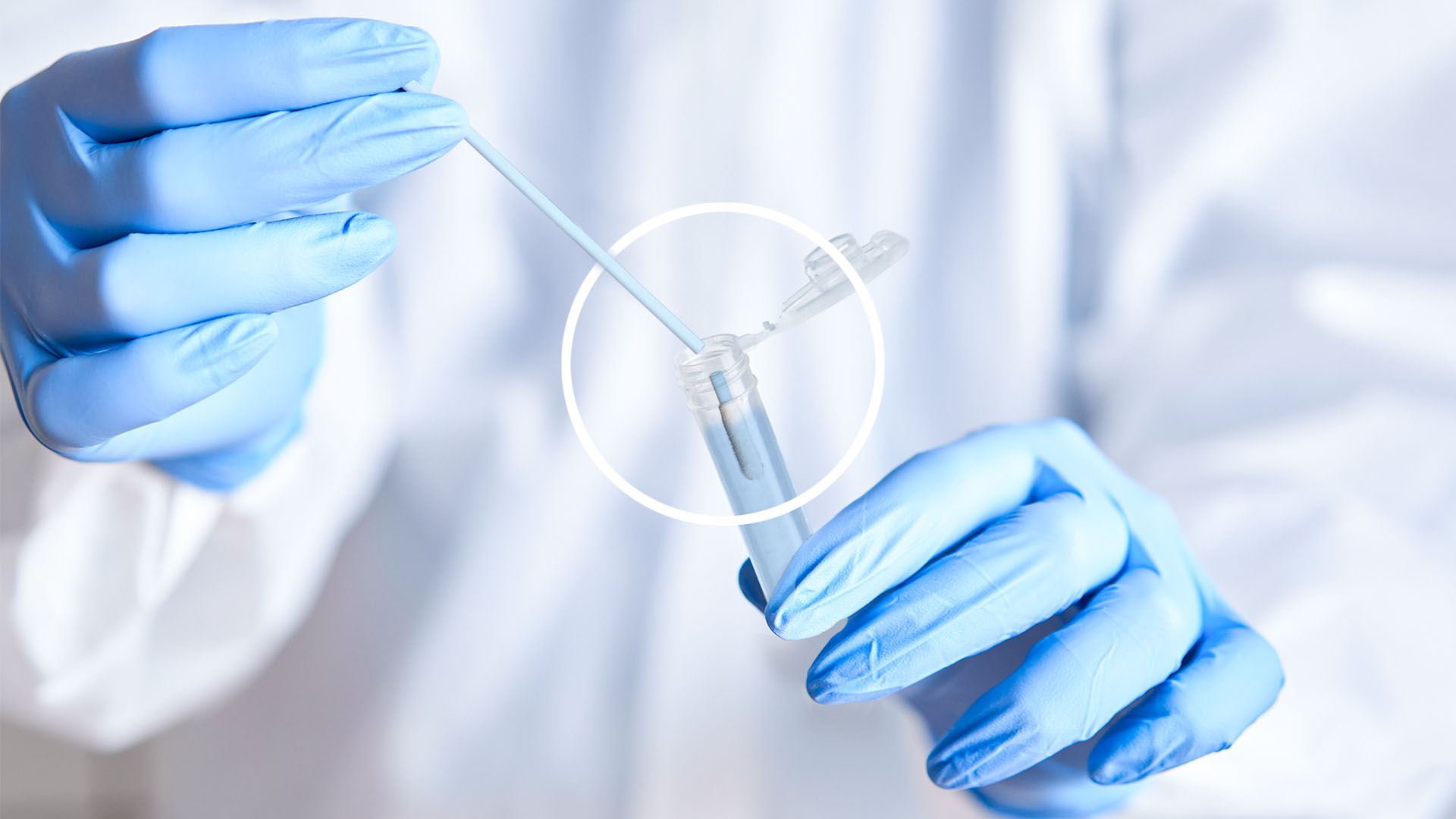 Pacific6 is working with Detact Diagnostics,™ founded in 2014, to develop a novel and disruptive bacterial detection platform/technique that is truly innovative, highly sensitive, specific and fast (seconds – minutes). Their patented process can detect pathogens on the spot and help provide insights into the processing environment and information related to sanitation, cleaning and product quality. The technology was utilized to develop a rapid COVID-19 test with near- instantaneous results from a saliva sample – ideal for all kinds of venues and events.
Reliable, affordable and easy to perform, Detact technology allows for bacterial presence to be identified on site, to proactively prevent outbreaks, rather than deal with the consequences after the fact. The faster problem areas are identified, the cleaner and safer a production environment can become. Detecting harmful bacteria with a quick-test in an operating room or ICU, or food processing plant, will reduce the likelihood of outbreaks and will dramatically raise the levels of safety, in the healthcare and food product industries.